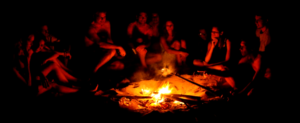 Do you have a scary story to tell? 27th October 2017 is Tell a Story Day
We're holding a competition to write the spookiest tale, and it is open to all staff, students and volunteers in the organisations that we serve. Win an Amazon voucher worth £25!
There are only three rules: 
To be no more than 2000 words, it can be as short as you like and in any written format
To be an original story written by the entrant (no plagiarism please)
To be submitted no later than 5pm on 13th October 2017. This is so they can be judged and published for Tell a Story Day on 27th October, just in time for Halloween!
Entry Form
By submitting this form you are agreeing to Shrewsbury and Telford Health Libraries holding, publishing and printing your story.