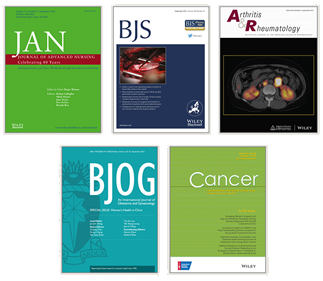 We've added a new collection of journals to our holdings, consisting of over 400 titles from Wiley.
Highlights include:
Arthritis and Rheumatology
Birth
Cancer
International Journal of Mental Health Nursing
Journal of Advanced Nursing
Journal of Clinical Nursing
Nursing in Critical Care
Research in Nursing and Health
These are included in Article or Journal title searches using OmniSearch, and will also be included in article searches using the advanced search interface provided by NICE.
They are available to Shrewsbury and Telford Hospital NHS Trust, Shropshire CCGs and General Practice and public health staff. Other eligible members can request copies of articles from the collection but may not be able to access the journals themselves.