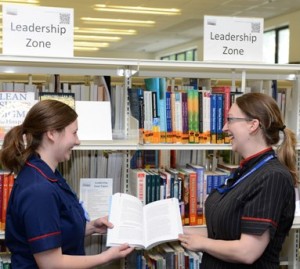 We've been putting together some reading lists of books and e-books to support different aspects of leadership. Topics so far include:
We've also put together a more extensive list of books and e-books to support the ILM Level 5 Coaching and Mentoring course.
All the books listed are available in one or both of our libraries – if the book is at the other site to where you're based, you can reserve it through our catalogue using your library barcode number and specify where you'd like to collect (or even have it sent to your workplace!). E-books are available to holders of NHS OpenAthens accounts.
Both libraries have Leadership Zones, with collections of books to serve leaders and potential leaders at all levels, and if we're missing any books, you can request them free of charge.