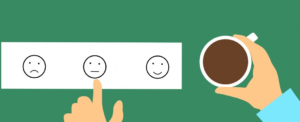 From now until the end of January, Shrewsbury and Telford Health Libraries are doing a survey about what you think of us.
We'll be using the responses to help us plan and improve our services into the future, so whether you think our libraries are wonderful, or perhaps not so good, tell us what you think! It should only take a few minutes to complete.
We'd also like to know how library services have benefited patient care, research, education and training, or your continuing professional development, so we can demonstrate the impact we have in these areas.
The responses can be anonymous, but if you put your name and contact details we'll add you to our prize draw and you could win one of three £20 book tokens. Even if you haven't used our services, you can still enter the draw, and tell us what we can do to make our services more useful to you.
Complete the survey online, or pick up a paper copy from either of our libraries.