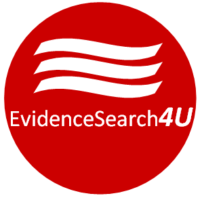 Struggling to find the evidence you need? We can carry out searches on your behalf, and have two levels of search available.
Clinical Question Answering Service
A quick turnaround search providing 3-5 key results to answer a specific clinical question.
Request a Clinical Question Answer
Evidence Search
A search of the literature using multiple databases if necessary, that provides a list of references which may include guidelines, systematic reviews, RCTs and other journal articles.