Resources to help support personal time management and productivity
Books and e-books
Access to e-books requires an NHS OpenAthens account. Copies of books that are not available as an e-book are held in the libraries, and can be located on the Shropshire Health Libraries Catalogue.
G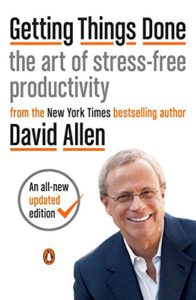 etting things done: the art of stress-free productivity. David Allen (2015)
Since it was first published in David Allen's Getting Things Done has become one of the most influential business titles of its era, and the book on personal organisation. 'GTD' has become shorthand for an entire way of approaching the professional and personal tasks everyone faces in life, and has spawned an entire culture of websites, organisational tools, seminars, and offshoots.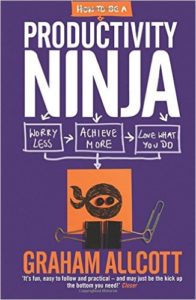 How to be a productivity ninja: worry less, achieve more and love what you do. Graham Allcott (2016)
In the age of information overload, traditional time management techniques simply don't cut it when it comes to overflowing inboxes, ever-expanding to-do lists and endless, pointless meetings. Thankfully there is a better way: The Way of the Productivity Ninja. Using techniques including Ruthlessness, Mindfulness, Zen-like Calm and Stealth & Camouflage you will get your inbox down to zero, make the most of your attention, beat procrastination and learn to work smarter, not harder. Written by one of the UK's foremost productivity experts, How to be a Productivity Ninja is a fun, accessible and practical guide to staying cool, calm and collected, getting more done, and learning to love your work again.
T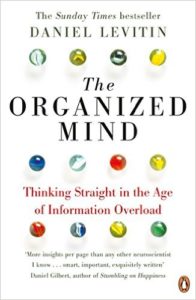 he organized mind: thinking straight in an age of information overload. Daniel Levitin (2014)
In the digital age we are overwhelmed by information. Unable to make sense of it all, our creativity plummets, decision making suffers and we grow absent-minded. The twenty-first century sees us drowning under emails, forever juggling six tasks at once and trying to make complex decisions ever more quickly. This is information overload.
In this book, we learn how we got here and why smart organization improves our memories and attention – and makes us more imaginative and clear-sighted. Using a combination of academic research and examples from daily life, neuroscientist and bestselling author Daniel Levitin explains how to take back control of your life.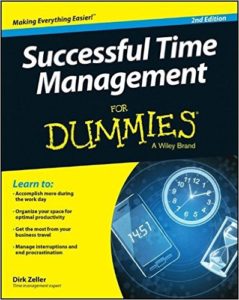 Successful Time Management for Dummies. Dirk Zeller (2015).
Filled with insights into how the most successful people manage distractions, fight procrastination, and optimise their workspace, this guide provides an in–depth look at the specific steps you can use to take back those precious hours and minutes to make more of your workday and your leisure time.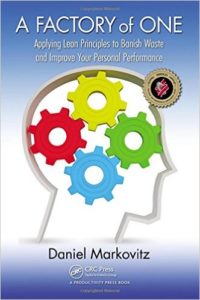 A Factory of One: Applying Lean Principles to Banish Waste and Improve Your Personal Performance [e-book]. Daniel Markovitz (2012)
Every person at a desk, drafting table, workstation, or operating table must (like a factory) deal with the challenge of reducing the waste that creeps into their work. The same Lean principles that have improved efficiencies on the factory floor can be just as powerful—in fact, far more so—in helping individuals boost personal performance.
P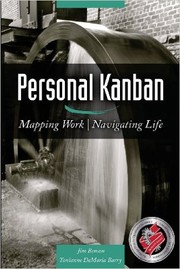 ersonal Kanban: Mapping Work, Navigating Life. Jim Benson; Tonianne Barry DeMaria (2011)
Personal Kanban is about choosing the right work at the right time. Recognising why we do the things we do. Understanding the impact of our actions. Creating value – not just product. For ourselves, our families, our friends, our co-workers.