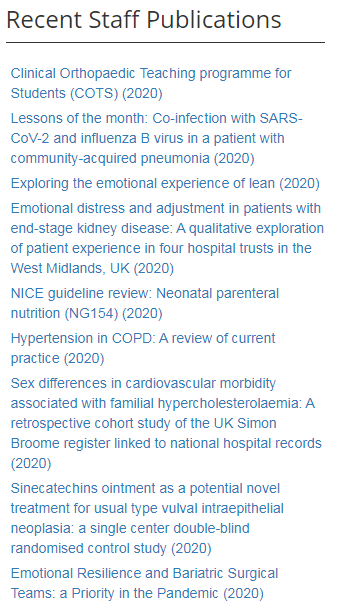 You can locate recent research and publications involving staff and patients Shrewsbury and Telford Hospital NHS Trust by visiting the Library Research Hub.
We keep a record of local publications, and these can include journal articles, conference abstracts, poster presentations, books and more. Where possible, we include a link to the full-text.
If you've published something recently, and it's not already on the Hub, you can submit it for inclusion.