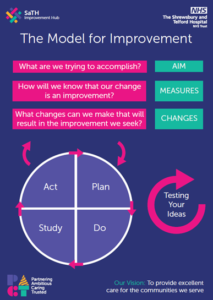 The Health Services Transformation Bulletin supports the recovery of health services and their future development, covering topics such as digital medicine, organisational development, patient flow, virtual wards, and workforce issues.
Containing details of research, articles, reports and case studies, the bulletin provides the evidence to support change and improvement.
Many of the evidence resources listed in the bulletin can be accessed without any passwords, but some will need an NHS OpenAthens account, or require free registration. Where the item cannot easily be accessed, we've provided a link to request a copy from the library.
More information about the SaTH Improvement Hub can be found on the SaTH Intranet.