Library OmniSearch
Select a tab to search your chosen resource type. Visit our guide for more information about OmniSearch.
Books
E-Books
Articles
UpToDate
BMJ Best Practice
Evidence
BNF
Journals
Junior Doctor e-book collection
Check out our virtual shelf of 34 key texts for junior doctors from Wiley and Oxford University Press publishers. These are just a handful of the 16,000 e-book titles we have made available to our users via NHS OpenAthens, all of which can either be read online, or downloaded for up to 14 days at a time to mobile devices.

Browse journals with BrowZine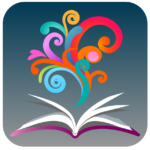 BrowZine allows Shrewsbury and Telford Hospital NHS Trust staff to to browse journals by subject, browse contents pages, bookmark favourite journals and articles, and in many cases access the full-text with one-click.
The mobile BrowZine App for iOS and Android also allows you to download PDF copies of articles for offline reading, and get notifications when new issues of your favourite journals are published.
UpToDate clinical decision support tool

UpToDate is an evidence-based knowledge system that helps clinicians make the right decisions at the point of care. 
It is available on-site on Shrewsbury and Telford Hospital NHS Trust PCs without a password, and can also be accessed off-site by SaTH staff and students.
Recent new books