Library OmniSearch
Select a tab to search your chosen resource type. Visit our guide for more information about OmniSearch.
Books
E-Books
Articles
UpToDate
BMJ Best Practice
Evidence
BNF
Journals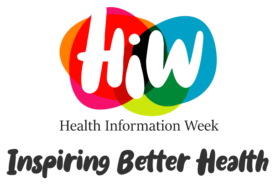 The 6th - 12th marks Health Information Week, promoting good-quality information resources for patients and the public.
The two main strands this year are 'finding information you can trust' and 'physical and mental wellbeing'.
Find out more by having a look at our newsletter, and for a bit of fun, try out our wordsearch.
Coronavirus / COVID-19
We're still here to help with e-learning, and you can still request books, articles and evidence searches. 
Please contact us if you need assistance. You may wish to arrange out of hours access so you can continue to use the libraries when we're unstaffed. 
When issuing or returning books, please use the self-service terminals.
Visit our COVID-19 page for useful information resources on the virus.
Last updated: 16th April 2020
Recent new books