We have thousands of e-books available for you to access anywhere, anytime with an NHS OpenAthens account (forgotten your password?). All our e-books can be found via OmniSearch using the 'Books' tab.
When searching for books using OmniSearch, you can limit your results to e-books only by using the refine search options for format within our discovery system.
The main platforms we use for e-books are ProQuest Ebook Central, Kortext, Oxford Medicine and Wiley though you may also find open access books.
ProQuest Ebook Central

We have almost 16,000 titles on the ProQuest Ebook Central platform available to holders of NHS OpenAthens accounts.
You can also search for e-books via OmniSearch, or you can search the ProQuest Ebook Central platform directly.
Books can be viewed online, or downloaded to mobile devices for up to 14 days at at time. Visit our guide to downloading e-books for more information.
Kortext

We have a collection of 138 titles via Kortext available to holders of NHS OpenAthens accounts, and these include a number of titles in the 'at a glance' series as well as many other titles covering medicine, nursing, allied health and midwifery.
All of them can be found via OmniSearch or you can access the Kortext collection directly (click 'Collections' after logging in to see the whole range of books available).
You can create a personal account to make it easier to login in future (and to enable you to use the mobile app). Visit the Kortext website, select your institution and login as normal with your NHS OpenAthens account. Logout by using the three dots at the top right of the screen and selecting 'Sign Out'. When the login screen appears again, select 'Forgotten Password?'. Use the email address linked to your OpenAthens account to get a password reset link.
Once you've reset your password, you can login to the website and mobile apps with your email and chosen password. A mobile app is available for Android and iOS devices, and this requires a personal account to log in. The mobile app allows offline reading of books but they need to be accessed via the website first.
For more information about using the Kortext e-books and the Kortext mobile app, visit our guide.
Oxford Medicine
We have access to over 135 Oxford Medicine publications including titles from the Oxford Clinical Handbooks, and Emergencies In series.
All of them can be found via OmniSearch or you can access Oxford Medicine directly.
Wiley Online Library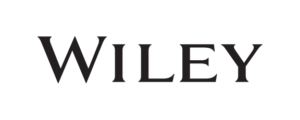 We have access to 40 Wiley books published from 2017 to 2021.
All of them can be found via OmniSearch or you can access the Wiley Online Library directly.
To login, click the Login / Register link at the top right of the Wiley Online Library. Follow the link to 'Institutional login' and then on the next page select 'Sign in with your OpenAthens account' (under the OpenAthens logo).
Once you're on the book page, you can either select the 'View and download full book' link to browse the whole book, or you can use the table of contents to open a chapter as a PDF file. Chapters can also be saved to your device or printed.
Keele University e-books
If you're a Keele student, you could also check the Keele University resource discovery system for e-books available to you.