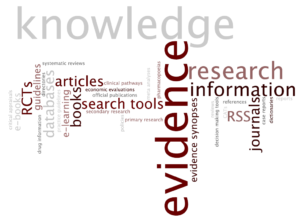 Start your search for knowledge! The Navigator will help you find your way through the different types of information available, and the different means of locating it.
For some resources, you'll need an NHS OpenAthens account for access.
What sort of information are you looking for:
Books?
E-books?
Journal articles?
Clinical Practice Guidelines?
Clinical Pathways?
Systematic Reviews or Meta-Analyses?
Randomised Controlled Trials (RCTs)?
Observational Studies?
Qualitative Research?
Case Reports?
Dissertations and Theses?
Grey literature?
Pre-appraised evidence?
Economic evaluations?
Medicines Information?