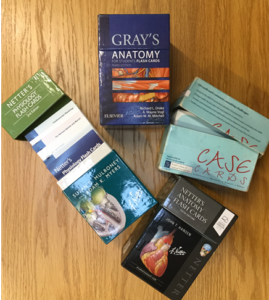 Boxes of themed flashcards are available to borrow from SaTH Health Libraries.  They are packs of short sharp facts to help you gain skills quickly and easily – ideal study aids.  They are perfect for revision or to update your skills base. Titles include:
Gray's Anatomy for Students
Netter's Anatomy
Netter's Physiology
Case Cards – common consulting challenges
Visit our catalogue to request and renew titles.