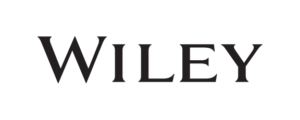 We've just added another package of new e-books to our collection, spanning titles from Wiley publishers from 2017 owards, for instant access to a range of textbooks covering all subject areas, including medicine and nursing. All of these are searchable on our discovery system alongside all our other print and e-books, and it's easy to search using the Books tab on OmniSearch.
All the books in the collection can be accessed with an NHS OpenAthens account and the books are available to staff and students of Shrewsbury and Telford Hospital NHS Trust, and Shropshire Community Health NHS Trust.
Here are just a small selection of the e-books now available in this collection:
To open a book, click the link and then select the link to 'Sign in with your OpenAthens account'. Enter your account details and you'll then have full access to the book, including the ability to download whole chapters as PDF files.
There is no mobile app, but the site is optimised for mobile devices.