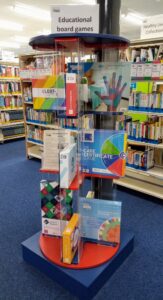 Did you know that we stock a range of educational board games to make learning about important topics engaging and fun?
These can be borrowed for use with your team, and library staff can come and help facilitate a game for your team. Most of them just require a table and chairs to play. If the game you need is not held at your site, you can either ask library staff to have it sent over, or you can reserve it on the library catalogue with your library card number.
The complete list is below, with links to the game's website for more information.
Online versions
Selected games are available in an online format, to play over a Teams meeting for example. To arrange access to these, please contact Jason Curtis in the Shrewsbury Health Library. For other games available in an online format, please visit the Focus Games ZeST page.