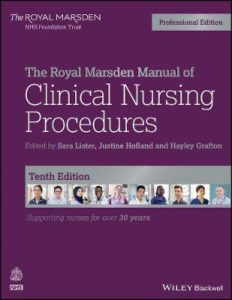 The Royal Marsden Manual of Clinical Nursing Procedures providesover 350 evidence-based clinical skills procedures related to essential aspects of a person's care, based on the latest research findings and advice from clinical experts.
Many procedures have illustrations to explain procedures and can be used for teaching.
Access is available either via the SaTH Intranet, or via an NHS OpenAthens account with Shrewsbury and Telford Health Libraries.